SEMMLER SYSTEMS INC., your "ONE STOP SHOP" manufacturer of Mechanical Fasten Laminated Column Fabricating Equipment
Click here to view demonstration VIDEO ....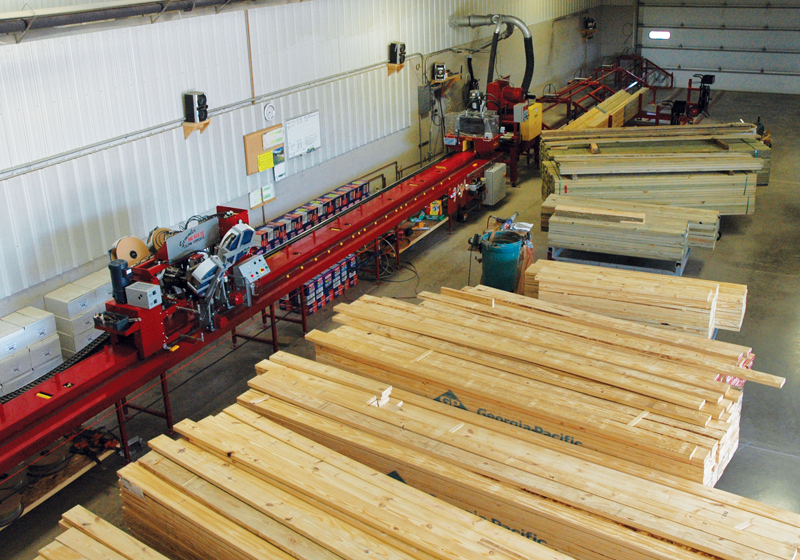 "COMPLETE SYSTEM" Includes:
• BIG RED III Nailing Caddy
• Mobile Hydraulic Butt Joint Gusset Press
• Top Edge Planer with Chip Collector
• Conveyor System
• Mechanical Push-Off Stands
• Automatic Stacking System
• Column Stacking Cart with Flanged Wheel Track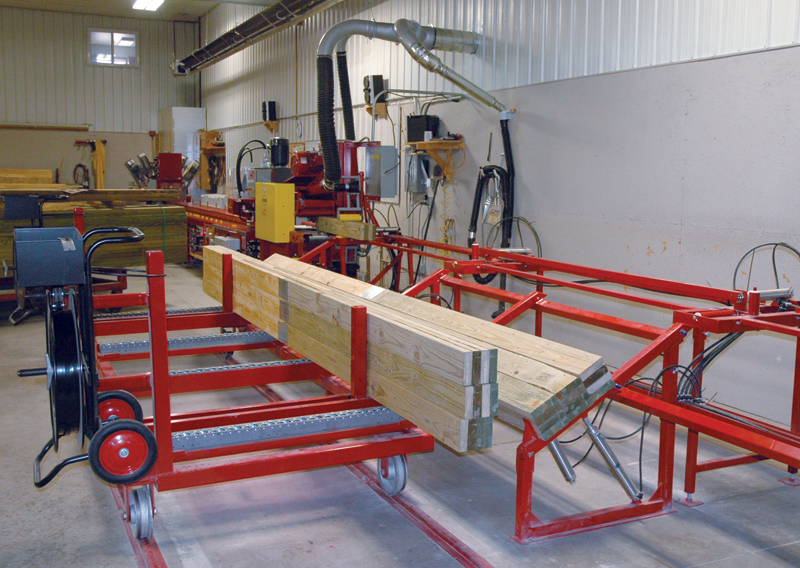 ALTERNATE OPTIONS Are Available:
• Additional 8'0" Work Table to Fabricate up to 40'0" Columns
• Top and Bottom Edge Planer
• Finger Joint Equipment
• Column Design/Engineer Manual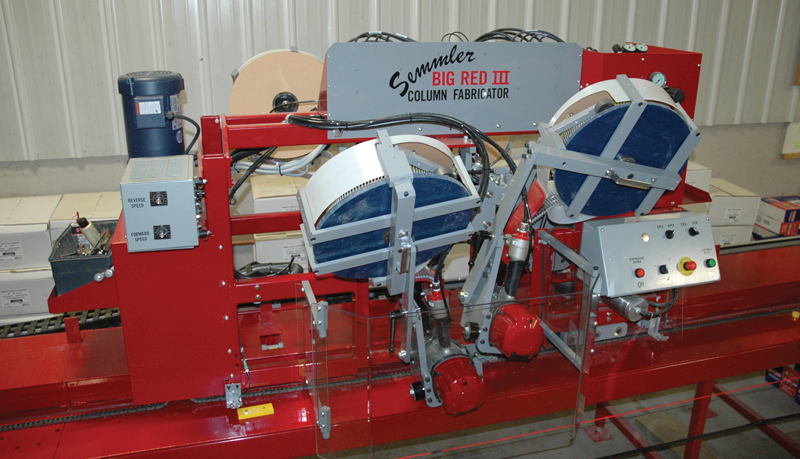 BIG RED III column fabricating equipment
produces 3-ply, 4-ply, 2x6 and 2x8 laminated columns up to 32'0" long. Equipped with four MAX CN 100 coil nail guns – two mounted on each side. Special-designed nail canasters each capable of holding 2500 full-head, hot-dipped galvanized ring shank nails totaling 10,000 nails which will fabricate 147 each 16'0" 3-ply columns before reloading.
-----QUALITY EQUIPMENT for QUALITY COLUMNS-----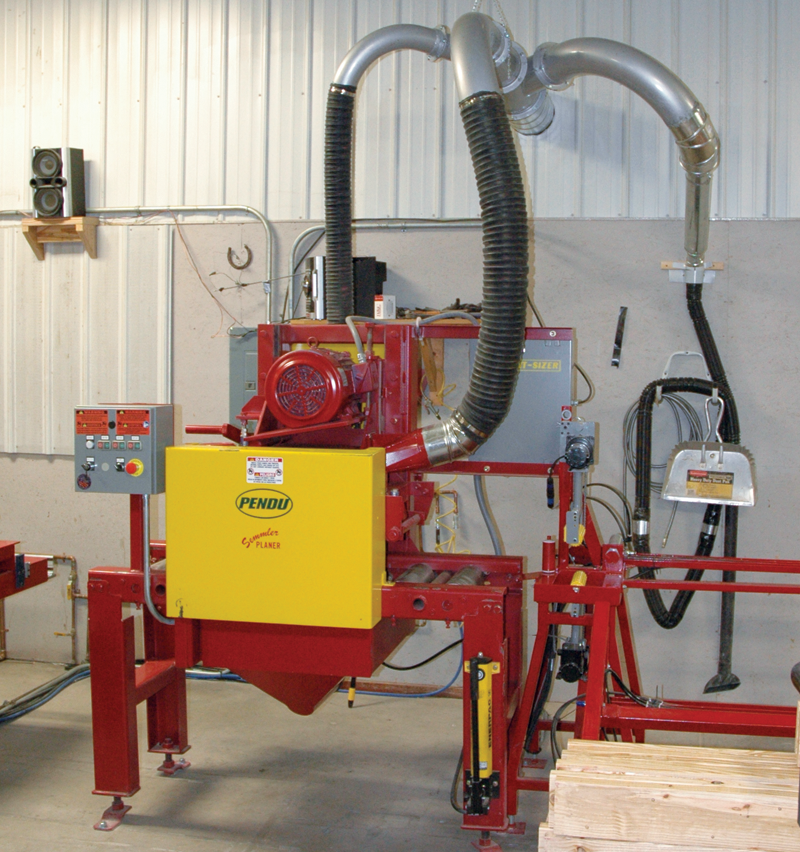 BIG RED III
Complete Fabricating Equipment System with several options to fit your needs: Automatic Mobile Nailing Caddy
• Choice of Butt-End Reinforcement Equipment between Mobile Hydraulic Gusset Plate Press or the Finger Joint System
• Choice of Top Edge Planer or Top/Bottom Edge Planer, Both includes Chip Collector with Stand
• Conveyor System • Mechanical Push-Off Stands
• Automatic Column Stacker
• Column Stacking Cart with Flanged Wheel Track
• Design/Engineer Manual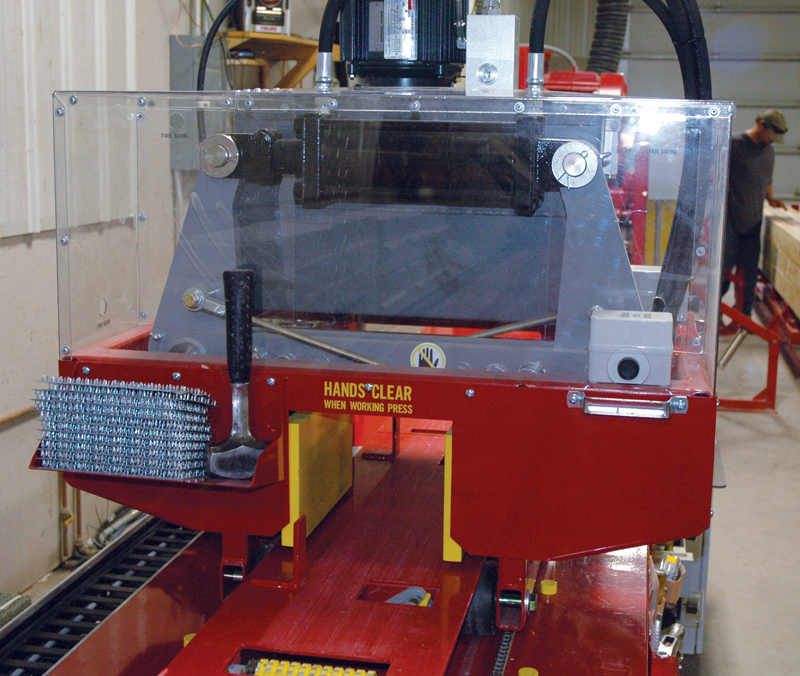 In-Line Design of the work phases and positioning the equipment along the shop back wall provides for an efficient and minimal shop space production plant. Column material flow travels from left to right.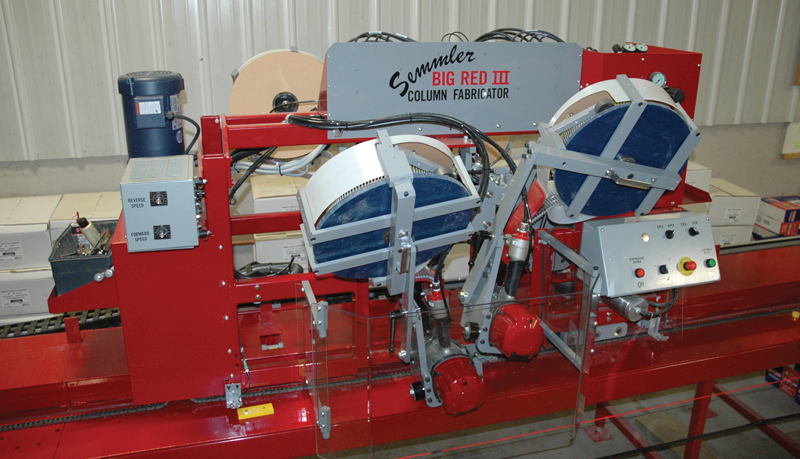 Gun Nailers –Four MAX CN 100 coil nailers with special-designed nail canasters for holding total of 10,000 full head nails in one loading.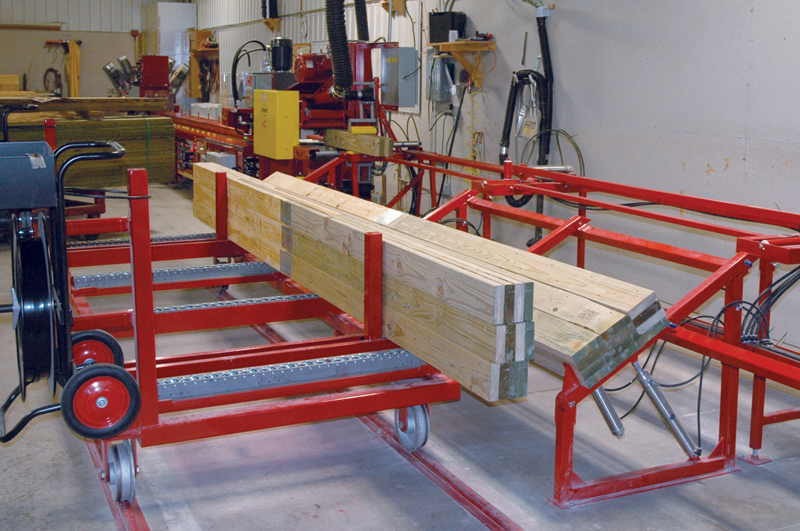 Requires 3-phase, 208-240 volt power, 80-gal. air compressor capable of supplying 150 lb. air pressure. Min. 40' x 90' shop floor with 20' x 12' overhead door at right-hand end.
Efficiency – One operator can produce 120 each 3-ply, 20', 2x6 columns totaling 7200 bd/ft per 8-hour day.
Designed quality equipment to achieve a complete column fabricating system that provides for a safe working environment and fabricates quality columns at a high production rate.